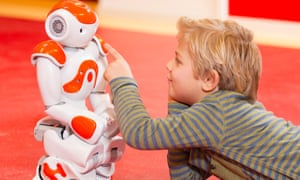 There was a time classrooms were a bastion of tradition, dominated by blackboards, chalk and textbooks. But the rapid evolution of technology means there's a need to advance how education is delivered to young people. Schools now spend £900m on education technology every year, and it is estimated the global market will be worth £129bn by 2020. It's making a difference – the 2017 consumer digital index [pdf] suggests that 97% of those aged 15–24 in the UK have basic digital skills – a 4% improvement on 2015.
Among the emerging "edtech" ventures are those helping teachers tackle subjects such as maths and English in a more innovative way. Kahoot!, the top education app on the UK and US Apple app stores, launched in 2013 and now has 50 million users every month. Teachers can create their own games and quizzes on the platform, or choose from a long list of existing games, which are displayed on a shared screen – an example might be a timed quiz based on multiplication tables, learning about flags, or questions about the water cycle. Students participate on their own devices and can earn points and challenge other classes in different locations. An estimated 830 million players have used the app for education purposes, and it's also growing in popularity with businesses who create their own interactive training sessions. Kahoot! has raised $26.5m (£20m) in investment so far, with backers such as Microsoft Ventures.
According to co-founder Johan Brand, the app's success is down to its ability to create an "inclusive classroom". The feedback from teachers has been particularly positive – headteachers hearing a class being raucous and presuming they need telling off are often happy to discover the pupils are simply playing a Kahoot game. "All of a sudden being expressive and loud is seen as positive," Brand says, adding that the technology brings students together, rather than isolating them.
Technology is helping teachers cope at work too. With a heavy workload contributing to the recruitment and retention crisis in teaching, Firefly Learningfounding partner Simon Hay says automating some of the paperwork helps teachers concentrate on what they joined the profession to do – teach. From facilitating video feedback, lesson plans and marking online, to helping teachers share resources, the platform is essentially an intranet that connects teachers with each other, as well as with students and parents. The tool is now used by more than a million people around the world.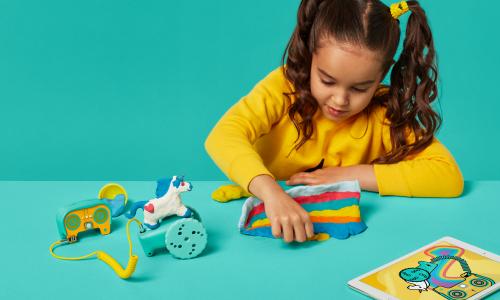 That's not to say it's been easy. Compared to the pace of change within tech sectors, movement in education can be slow. For Hay, it wasn't hard to convince teachers of the role Firefly can play but getting a school to invest in the product took time. That's difficult for fledgling startups with limited cash reserves, although investor interest in the sector is growing, as tech giants Microsoft, Google and Facebook develop their own offerings. "They are traditionally cautious about change and it takes quite a lot of time for companies like us to build trust," Hey says about working with schools. "Reputation is definitely critical. Schools are a small world and people move around and talk to each other. Much of [our] growth has been thanks to referrals and word of mouth, but of course bad news travels fast too."
Education outside the classroom
While many startups focus on schools, others recognise that education in the 21st century doesn't just rely on the classroom. Tech Will Save Us supplies its toys – which children build and bring to life through electronics and programming – to thousands of schools but also sells to customers directly through e-commerce and deals with retailers like John Lewis and Maplin. "The world of learning and play are becoming closer together and are becoming more integrated," says CEO Bethany Koby. "That's the area we focus on."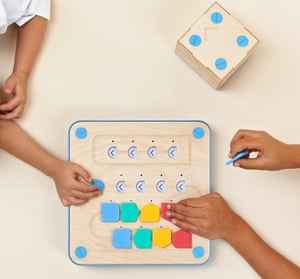 It's not just teachers looking for new, fun products to aid with developing 21st-century skills, but parents too as they look to supplement their child's education out of school, says Filippo Yacob, CEO of Primo Toys, the company behind award-winning toy Cubetto that teaches children over three how to code. Last year, it raised $1.6m on the crowdfunding site Kickstarter from 6,000 backers in more than 90 countries. "Our ultimate goal is to make computer programming an integral part of early years development around the world," Yacob says. "[But] the things that we need to learn today aren't necessarily learned at school. Education is often based on a very traditional system which doesn't always accommodate new ways of learning and new ways of thinking."
Some businesses insist working in tandem with schools is the best way to improve that system. Jill Hodges is the founder and CEO of Fire Tech, which runs technology courses, aimed at 9- to 17-year-olds, ranging from video game design and app design to robotics and digital music production. They work in schools and hold after-school clubs, as well as running independent workshops. "Everything [we do] supports the curriculum," she says, but adds that she sees a move towards an "à la carte" style of education. "Parents are taking it upon themselves to say, 'OK, schools are doing all this stuff and doing a great job as well as they can, but what can we do with our kids that isn't being provided by the school?'"
Working with schools will become easier as tech-focused millennials move up the ladder and become the decision-makers in the education sector, says Yacob. "The teachers themselves are extremely passionate and really understand what the problem is, how to solve it, what tools they want, where to get them from, but the system they are in is still a little bit slow," he says. "So while you find receptive teachers they still have barriers to achieving what they want.
"Eventually those teachers that are now coming into the workforce are going to be the future directors of schools and able to make decisions. They will already have come to the workforce with this attitude of disruption."
For Hay, the key to achieving success in this evolving sector is about understanding that you need to offer more than just the technology. "Schools are quite unique organisations. They don't behave in the same way as businesses [do]. Yes, it's about having exciting new technological solutions but it's about all the things that go around that – being on the end of the phone, being able to [provide] support, being able to understand teachers' lives, as well as having fantastic tech."