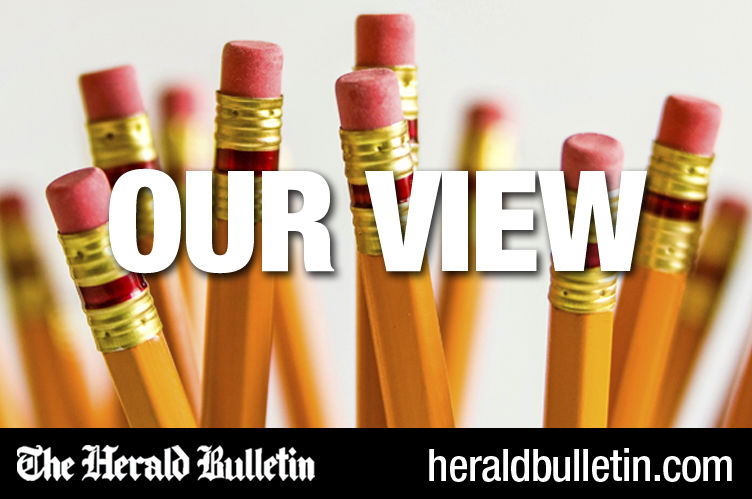 While Anderson and more than 40 other Hoosier cities with Ivy Tech Community College campuses have many common education needs, each also has variations in culture, history, geographic location, economic conditions, major employers and other factors.
Ivy Tech's recent restructuring to give local campuses more autonomy is a clear indication that the leaders of the statewide community college network recognize the consequences of those variations and want sites to be ultra responsive to local needs.
Prior to the restructuring, Anderson's campus was, essentially, a satellite of the Ivy Tech in Muncie. While all of the community college's sites will continue to benefit from the support of the overarching state structure, leaders at each campus will make more decisions about curriculum offerings.
This is a good deal for Anderson, where Chancellor James Willey, who has worked in education in Madison County for much of his career, will have more latitude to collaborate with local government, business leaders and community activists to develop academic courses and job training to dovetail with local needs.
To put it plainly, Willey can work with local industry to train workers for specific jobs.
The Anderson campus has generated such collaboration in the past but will be positioned now to pivot more quickly to the demands of the local job market. To take the community's pulse, Willey plans to establish a chancellor's cabinet and a new campus board of trustees.
Enrollment at the new Ivy Tech campus off Interstate 69, as well as the 53rd Street site in Anderson, is going on now, with fall semester classes set to start Aug. 21.
If you've been looking for employment, a different career or professional advancement, consider signing up. Ivy Tech classes, particularly now that the local campus is more closely aligned with the community, can put you on a fast track to a new career here in Madison County.