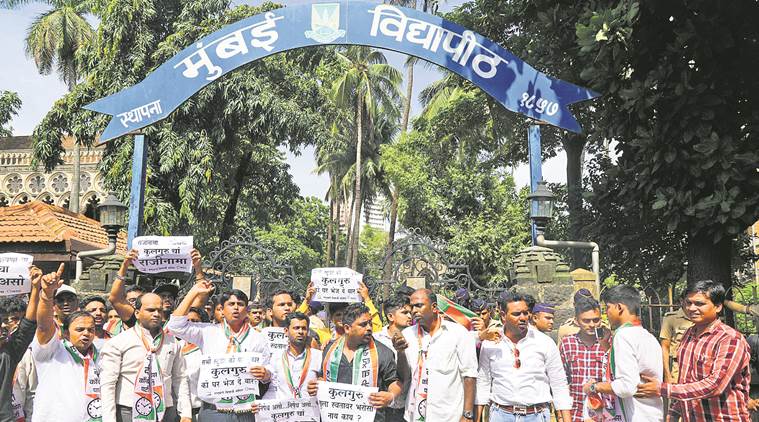 A FINAL-YEAR engineering student, who has been selected for a Masters in Business Administration course in the UK, has spent the past two weeks making rounds of the University of Mumbai, writing applications for an early declaration of results lest she lose the seat. "I had to submit my marksheets to the UK university by August 1. I have been requesting the University of Mumbai to see if the results could be declared confidentially to the UK university directly," said the student, who spent all of Monday inside a newly set up confidential reports cell in the university. She was among a dozen students who had turned up at the cell with similar requests.
The university's inability to deliver the results of final-year students in time has left thousands of such students in the lurch. From uncertainty over future admissions, job rejections and the inability to meet deadlines, students have had a tumultuous couple of months. Although the deadline for releasing results was July 31, there are around 2.9 lakh answer papers yet to be corrected.
Suraj Vishwakarma, an MSc student of Birla College, Kalyan, said, "I applied to an IT giant for a job, but they could not give me a definite decision because my results have not been declared. They said that if there are no vacancies left by the time results are declared, I will not get the job. I am very stressed at this moment as I don't want to lose this opportunity."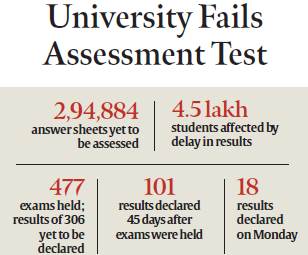 Another student, who did a BA in French from MU, has been selected at the University of Edinburgh for a Masters in Film Studies but she has not been able to go ahead with her admission process. She now fears she might have to drop a year.
Some have even resigned to taking a year drop instead of applying and losing out on admissions. "I have decided to postpone my plans to study abroad only because I have not got my results. It is very annoying and stressful," said Yesha Mehta, a BMS student.
Outgoing Pakistan High Commissioner Abdul Basit Interview: Indian & Pak NSAs In Touch, Exploring Ways To Resume Dialogues
This year, the university decided to assess final-year papers through an onscreen system. However, the system was hastily implemented following a delay, leading to a delay in declaration of results. Of the 477 exams held in March and April this year, the results of 160 have been declared so far. The university has now not only missed the 45-day deadline set by the Maharashtra Public Universities Act but also the July 31 deadline set by Governor and Chancellor Ch Vidyasagar Rao.
While several students are worried of a year drop, a debate over the quality of assessment has left students concerned over discrepancies in results. "The entire assessment process has been so badly organised and has taken so long, my main worry is that in the rush, my papers will not be corrected properly," said Bhakti Sonawala, a BCom student from Lala Lajpatrai College. The results will now be declared by August 5.